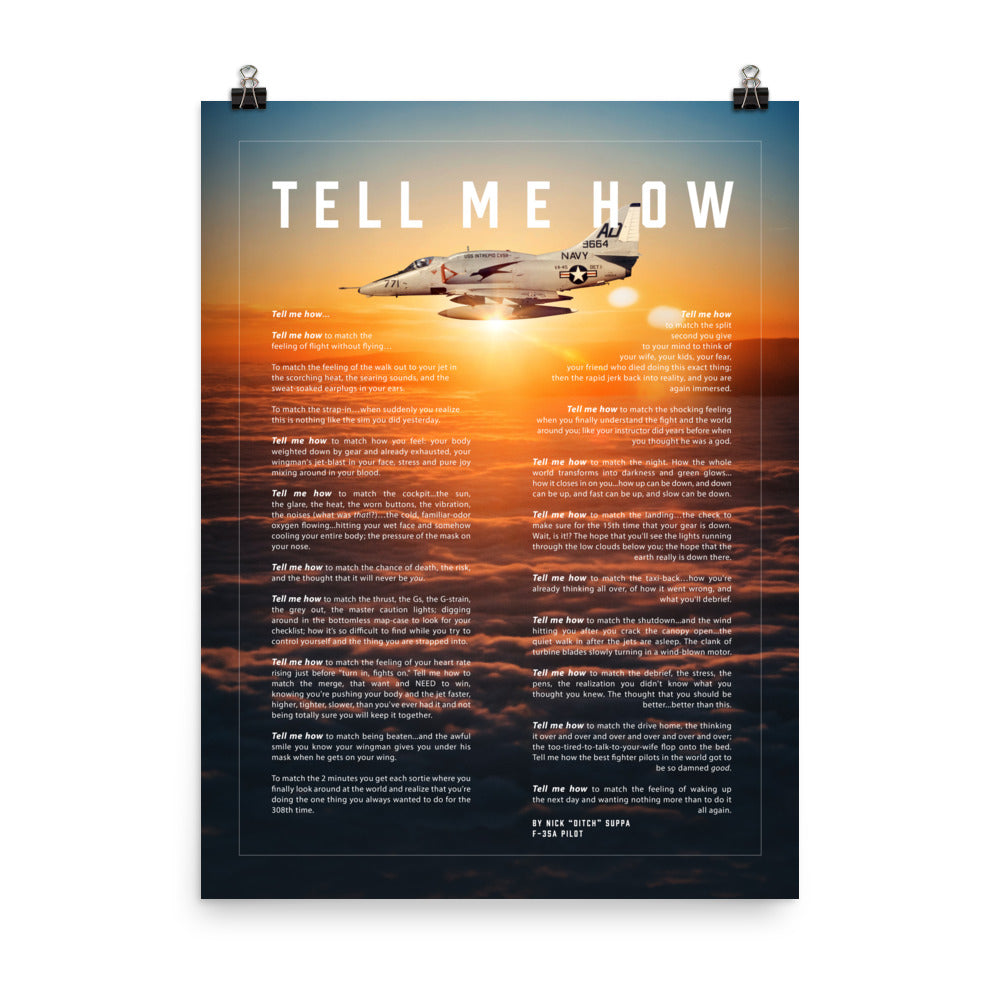 A-4E Skyhawk with the Tell Me How description of flight. This is a museum quality poster on ultra premium luster photo paper paper.
$24.95
The venerable A-4E Skyhawk is set against a deep red sunset.  
It is paired with the  very realistic, Tell Me How description of military flight, and is
the perfect answer to the time honored question -- what was it like to be a military aviator? 
You won't find a better way to display your favorite jet on your wall ready for that moment when someone asks what you do (or did) in the military. Just step back and point to this handsome piece of art. All 18 stanzas are certain to bring back memories and start conversations with family and friends.
Details. This is a luxurious 18x24 inch poster printed on Ultra Premium Luster Photo paper, the same paper used by professional photographers to bring out the smallest details in their prints. The size if 18" X 24".
• 10 mil (0.25 mm) thick
• Slightly glossy
• Fingerprint resistant