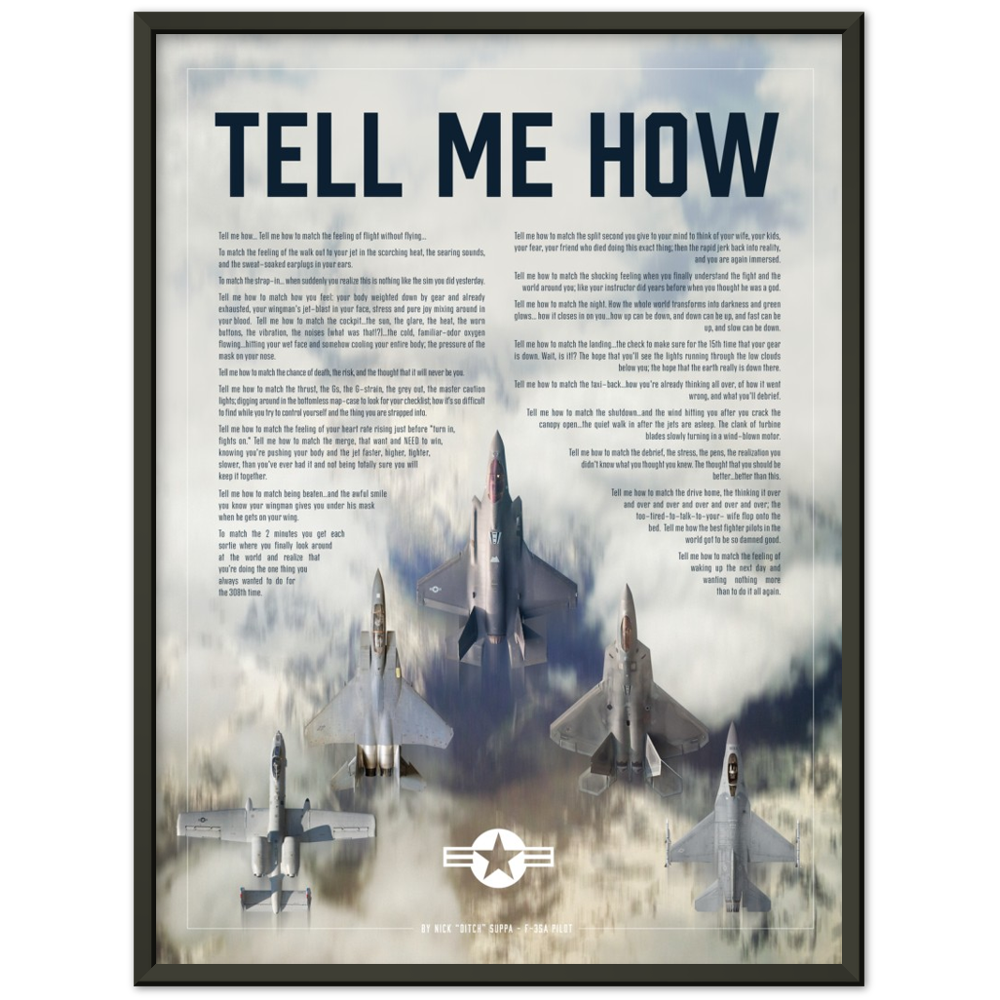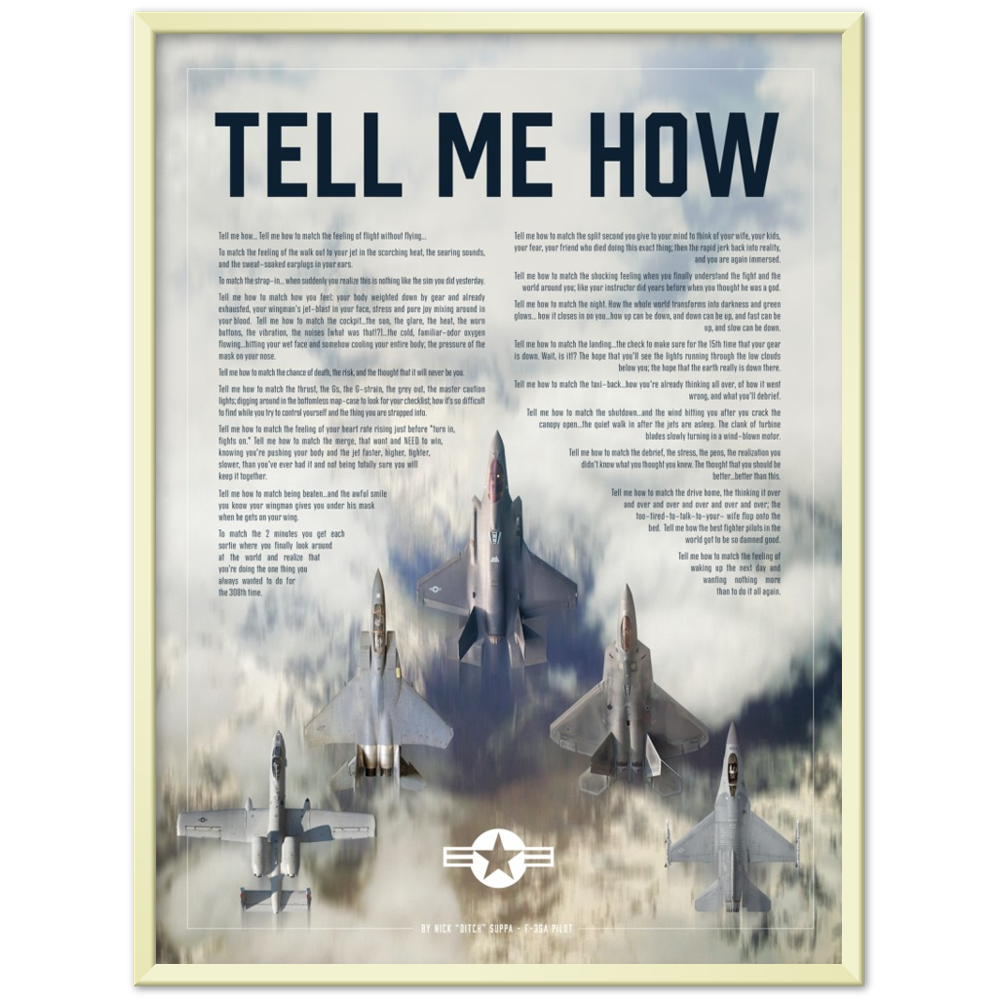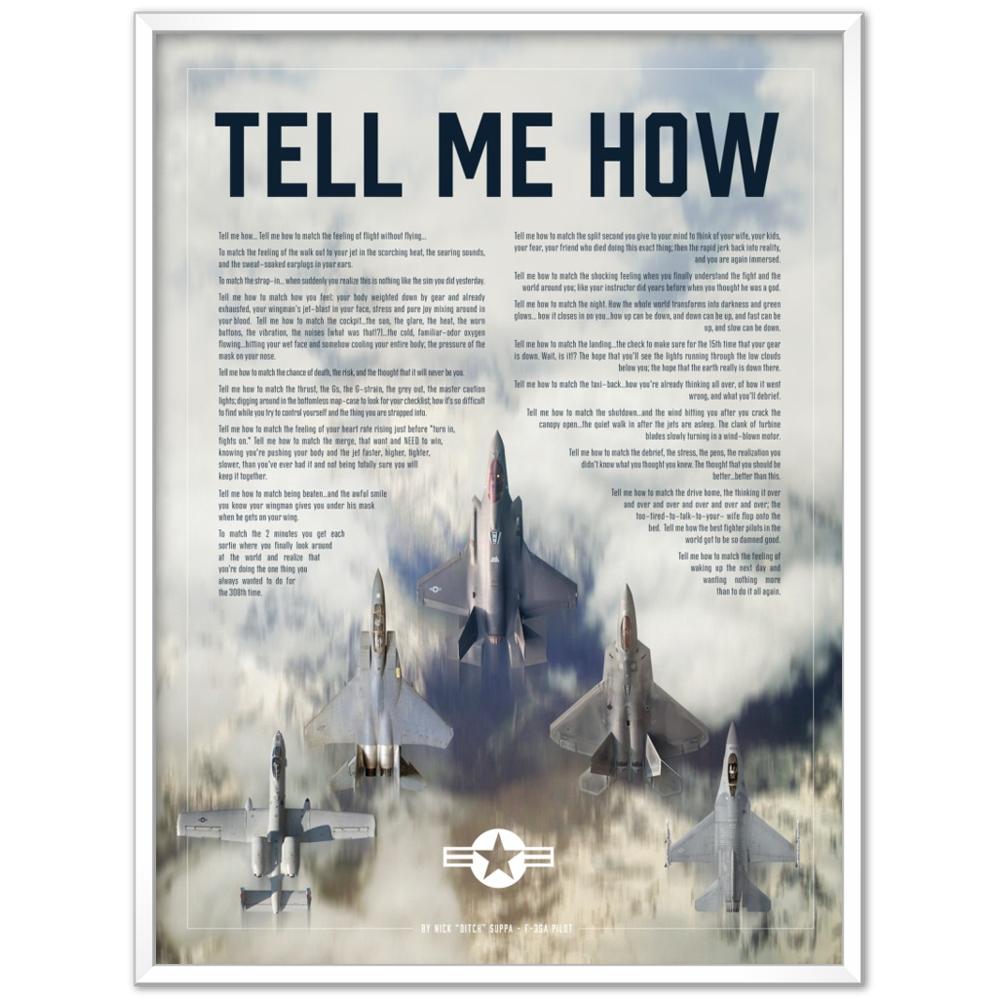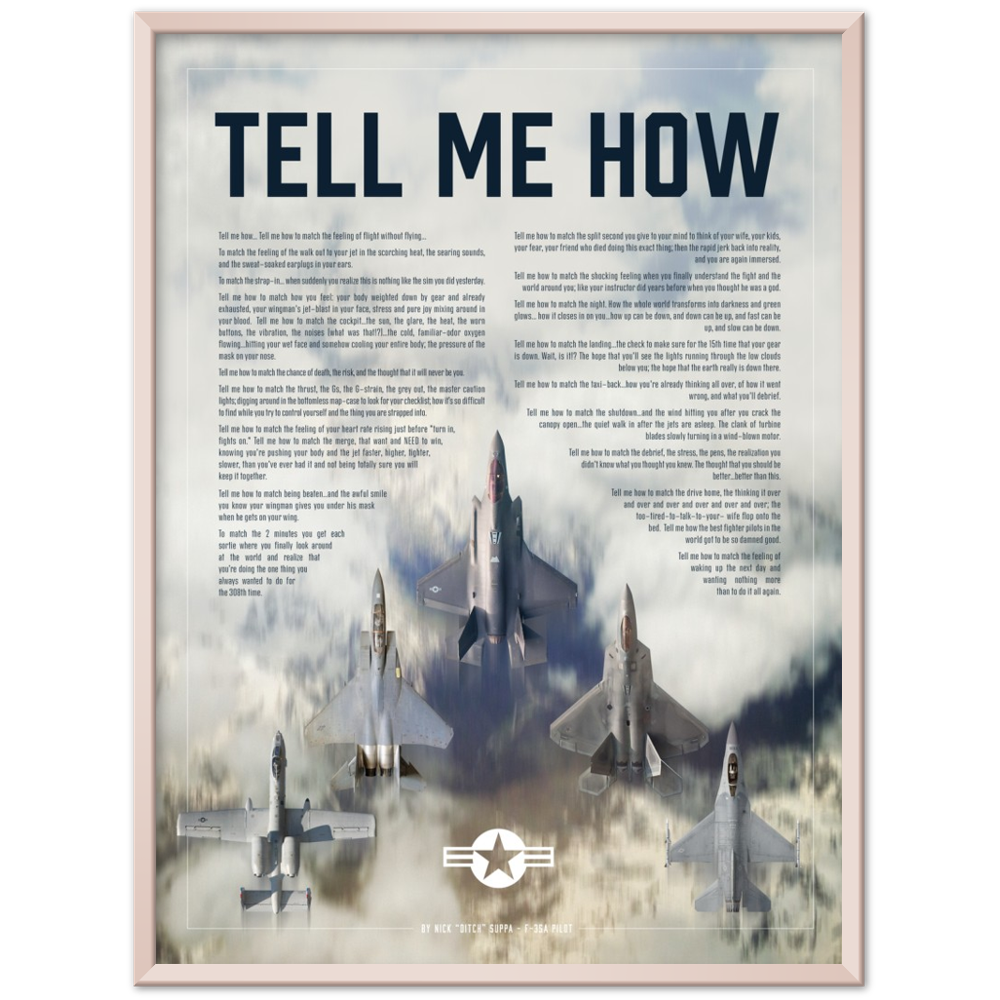 The United States Air Force Collection Edition Of The Tell Me How Ode To Military Flight Premium Semi-Glossy Paper Metal Framed Poster
£59.85
The  United States Air Force Collection Edition Of The Tell Me How Ode To Military Flight
Tell Me How is all about the joy of flying written by a world-class American F-35 pilot. Originally written as a rant against simulators, it captures the feelings a pilot has across all phases of flight. It has been proudly displayed  by military pilots across the nation. Now available in this all-new version with all of the current United States Air Force fighters on one handsome poster. Ideal for any aviator --  new aviators to pilots who flew several of these airframes during their career. "Brings back memories," wrote an F-4 pilot. "It's a poster worthy of any aviators wall!" said an F/A-18 pilot.
This is a luxurious 18x24 inch image printed on museum quality papers.  This is a beautiful print ready for framing.
The Tell Me How ode to military flight is proudly displayed by hundreds of aviators, worldwide. 50 plus airframes. Size of print: 18X24" Guaranteed 100% or your money back. 
A framed poster with museum-quality paper and a beautiful aluminum frame.
- 200 gsm / 80 lb glossy (silk) paper
- Thickness: 20-25 mm /0.79"–0.98" and for the USA market thickness is 1.9 cm/0.75"
- Shatterproof, transparent plexiglass.
- Includes hanging kit, to hang in both portrait and landscape orientations.
- For indoor use
The frame and poster are delivered together. The poster is not mounted in the frame.
Printed and shipped on demand. No minimums.