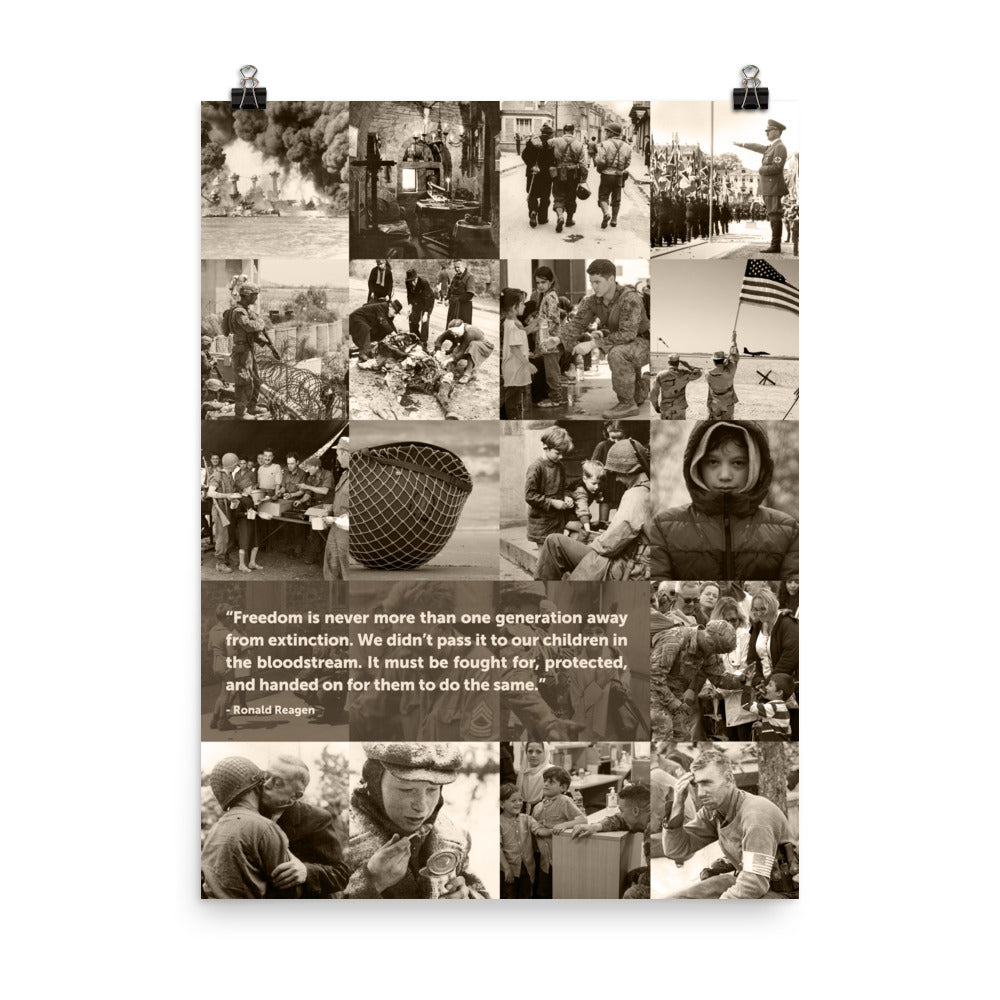 Ronald Reagan's Freedom Quote
£20.76
This is the famous Ronald Reagan quote paired with photography from the bestselling book, Why We Fight: Soldiers, Sailors, Airman, and Marines Talk About Freedom. The quote is surrounded by historic images from WWI, WWII, all the way to Afghanistan. The quotes is as follows:

"Freedom is never more than one generation away from extinction. We didn't pass it to our children in the bloodstream. It must be fought for, protected, and handed on for them to do the same."

This poster has a partly glossy, partly matte finish and it'll add a touch of sophistication to any room.

• 10 mil (0.25 mm) thick
• Slightly glossy
• Fingerprint resistant
18" V 24"