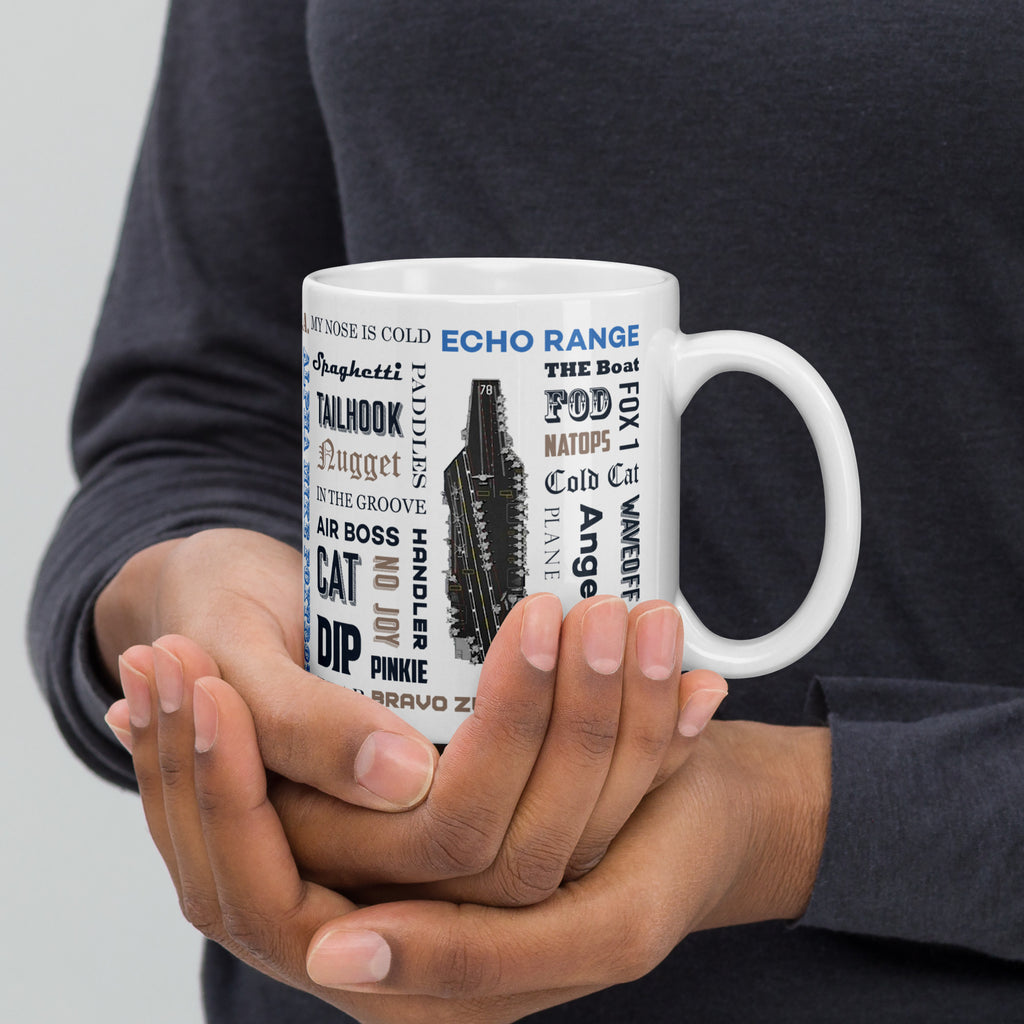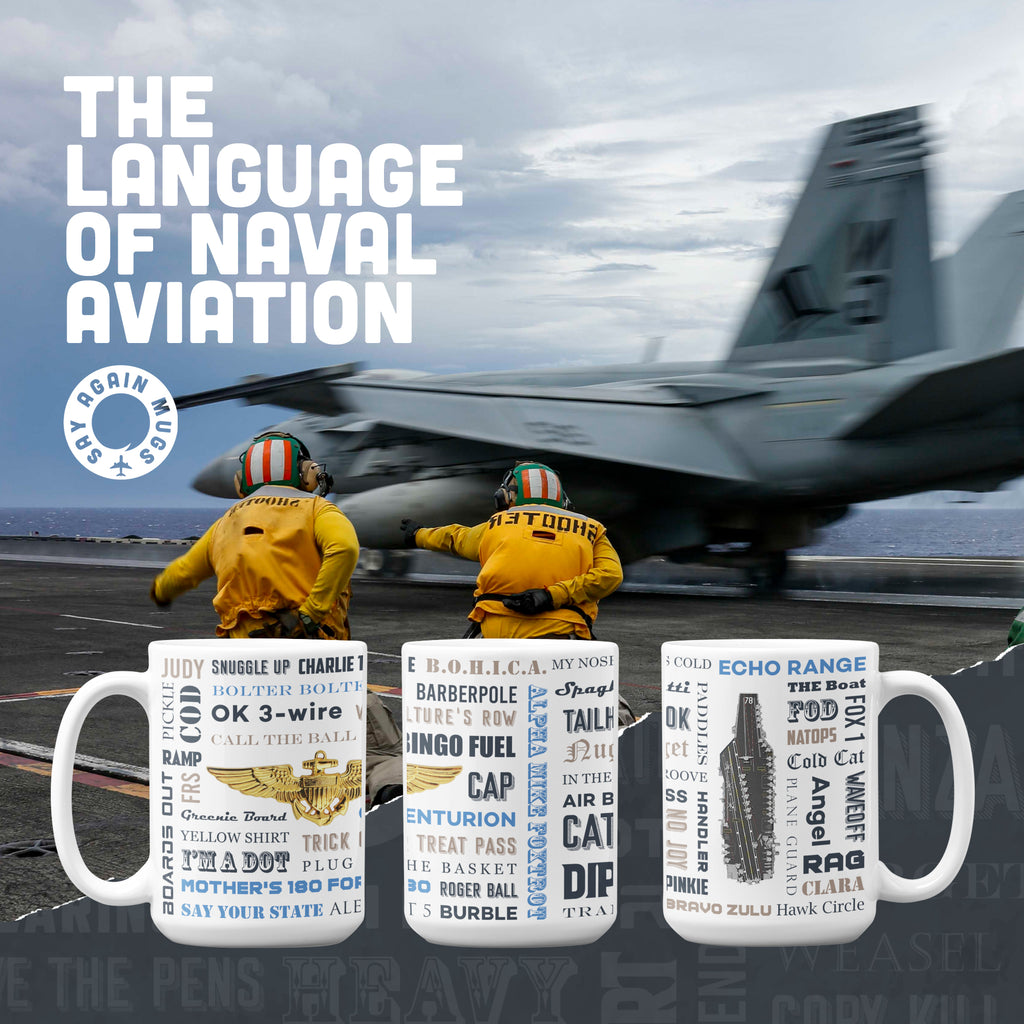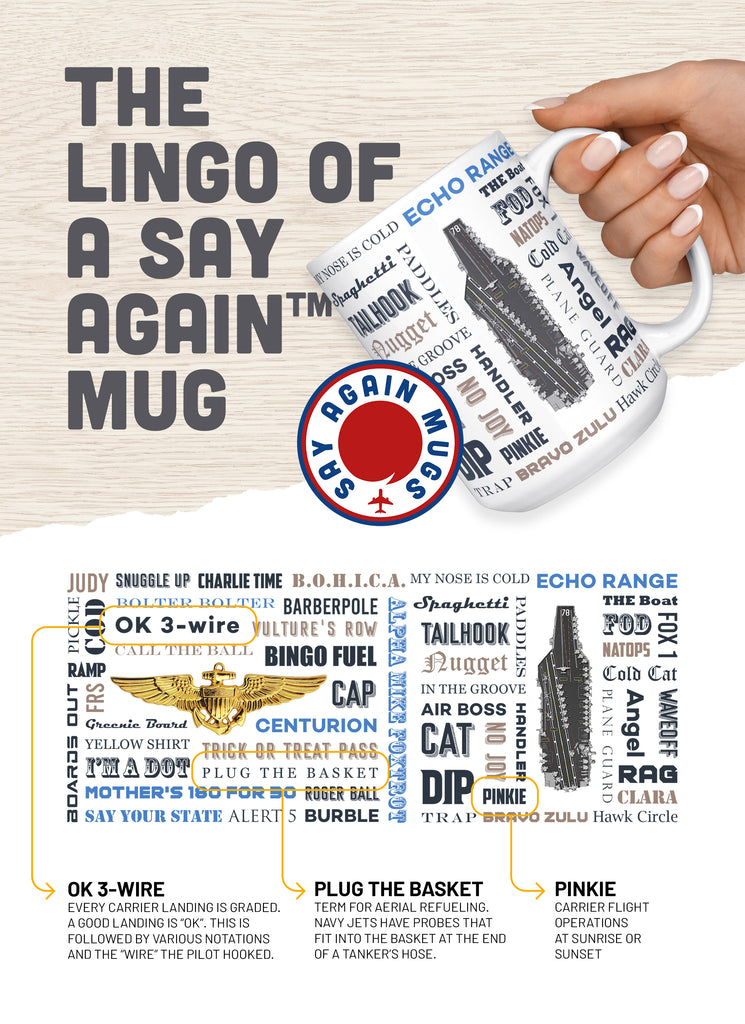 Naval Air Say Again Mug With Navy Aviator Wings and Language of Aircraft Carrier Flight Operations. Generic version.
£10.34
Naval Air "Say Again" Mug. Has accurate  language used by pilots and aircrews used during aircraft carrier flight operations. Each mug has more than 40 abbreviations, lingo, call-outs and other communication.  Includes Burble, Cold Cat, Trick Or Treat Pass, and more. This version good for any pilot, any era and all aircraft deployed on an aircraft carrier past and present. This has Navy Aviator Wings;  See companion mug for Navy Flight Officer wings.

This is great gift for the aviator in your life.
"My father was an F-4 guy. My brother and I flew F-16s. I bought mugs for all of us. Thank you! You said it perfectly!"

"I picked up one of your mugs and couldn't put it down!" A-10 Pilot.
Fragile. Ships well padded. We do our best to keep shipping expenses low. 
Whether you're drinking your morning coffee, evening tea, or something in between—this mug's for you! It's sturdy and glossy with a vivid print that'll withstand the microwave and dishwasher.

• Ceramic
• 11 oz mug dimensions: 3.85″ (9.8 cm) in height, 3.35″ (8.5 cm) in diameter
• 15 oz mug dimensions: 4.7″ (12 cm) in height, 3.35″ (8.5 cm) in diameter
• Dishwasher and microwave safe
• Blank product sourced from China