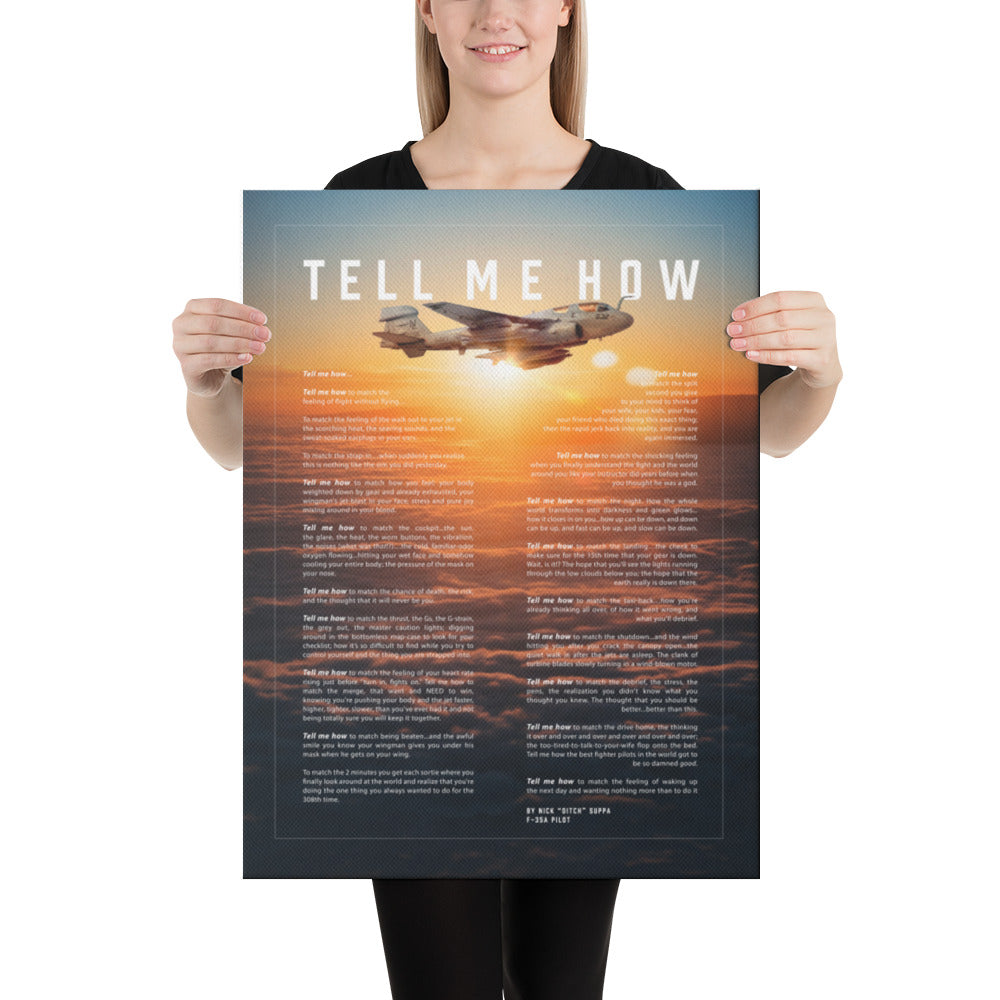 EA-6B Prowler on Canvas, ready for hanging. Vietnam series.
£59.49
Looking to add a little flair to your room or office? Look no further - this canvas print has a vivid, fade-resistant print that you're bound to fall in love with. This is the minimalist look of a canvas wrap with an EA-6B Prowler in a slight climb against a beautiful sunset accented on all sides in black and with the powerful words of Tell Me How.
About the print. When someone asks what you do (or did) in the military, point to this print. The words of the 18 stanzas printed on it are certain to bring back memories and start conversations with family and friends. What is it? This is the Tell Me How ode to flight written in the year 2020 by an F-35A fighter pilot frustrated by the over reliance on sims. "Tell me how to match the feeling of flight without flying," it begins, and then continues through all of the phases of flight. This is our most popular print, customized with your favorite jet, printed with words that are nothing less than a timeless celebration of being a pilot or crew member in a military aircraft.
Note: Due to the rough surface of the material, the type is not as crisp on canvas as it is on a framed version. Main image area is 18x24"
• Fade-resistant
• 20.5 mil thick poly-cotton blend canvas
• Hand-stretched over solid wood stretcher bars
• Matte finish coating
Size guide
| | |
| --- | --- |
|   | 18×24 |
| Height (inches) | 18 |
| Width (inches) | 24 |